New low speed screen-less granulator series SL
Purpose designed screen-less granulators for highly technical injection molding
CMG launches a new series of low speed screen-less granulators with innovative and unique attributes, all contributing to obtaining the highest degree of regrind quality (homogeneous particle dimensions and absence of dust), efficiency of operation, ease of cleaning and the best application flexibility. The new SL range consists of four models, for capacities going from 5 kg/h up to 30 kg/h.


Innovative rotor design
The new SL granulators by CMG are designed to produce the most homogeneous regrind shape and dimensions, without any dust. The rotor cutters perform a fine and precise cut of the parts to regrind and do not fracture or crash them as conventional screen-less granulators do. The sector grinding elements are available in three different sizes, to obtain the most adequate regrind size for the injection process. The great advantage of dimensionally adequate regrind is most appreciated when the SL granulator is coupled with small tonnage injection moulding machines. The SL granulators produce regrind having dimensions comparable to the virgin pellet.


No metal contamination guarantee
Another unique feature of the SL series is the metal trap positioned at the feeding point of the unit. Any metal that could potentially contaminate the regrind, or damage the granulator or the injection molding machine, is captured by a high intensity magnetic plate.
The quietest of all
The SL granulators are equipped with sound insulated feeding hoppers. The noise produced by the grinding process is fully dissipated, so to obtain noise levels well below those industrially acceptable (EN12012-1). All hoppers are equipped with sight glass for visual inspection of the grinding operations.
Ease of maintenance and accessibility
The entire SL unit can be accessed, cleaned and put back into operation in a matter of minutes. All parts are accessible with no need for tools and can be cleaned by vacuum. Also, all SL models are designed to be accessible from one side and do not require to be moved away from the injection moulding machine to perform maintenance or cleaning.
Equipment developed for Industry 4.0
CMG provides technologies and solutions designed for the recycling industry, all certified for Industry 4.0 compliance. CMG's solutions include granulators, shredders, integral conveyor belts, regrind evacuation and conveying systems, dedusting, dust management and air filtration. CMG's installed base is considerable: over 30,000 units supplied to its customers in the company's 44 years of activity.
Worldwide reach
With Headquarters, Production Site and Technical Center in Italy and the world's largest distribution network in the plastics industry, CMG is active worldwide with service and sales centers and localized technical skills. Contact CMG at the following link
https://www.cmg-granulators.com/en/contacts-3/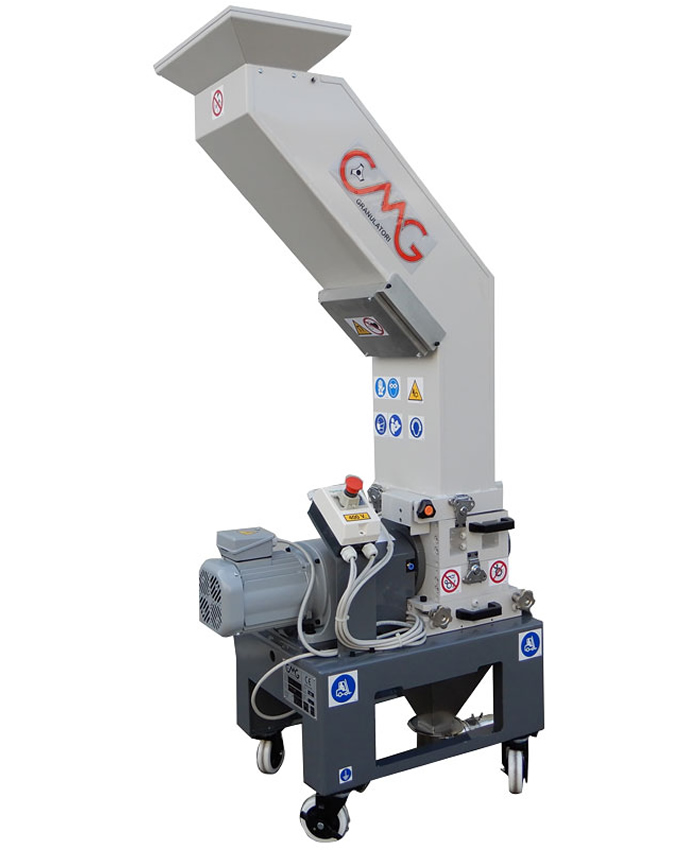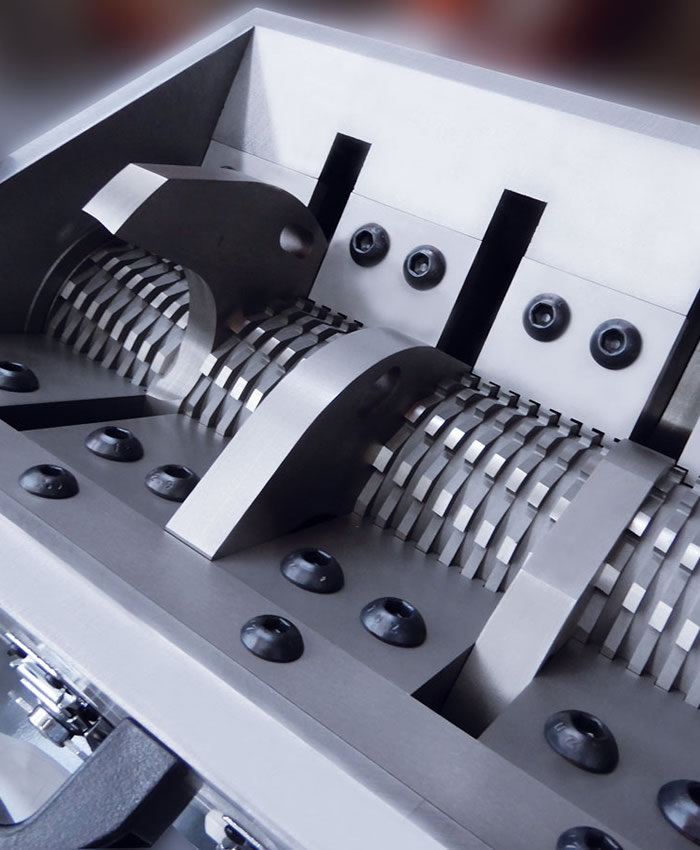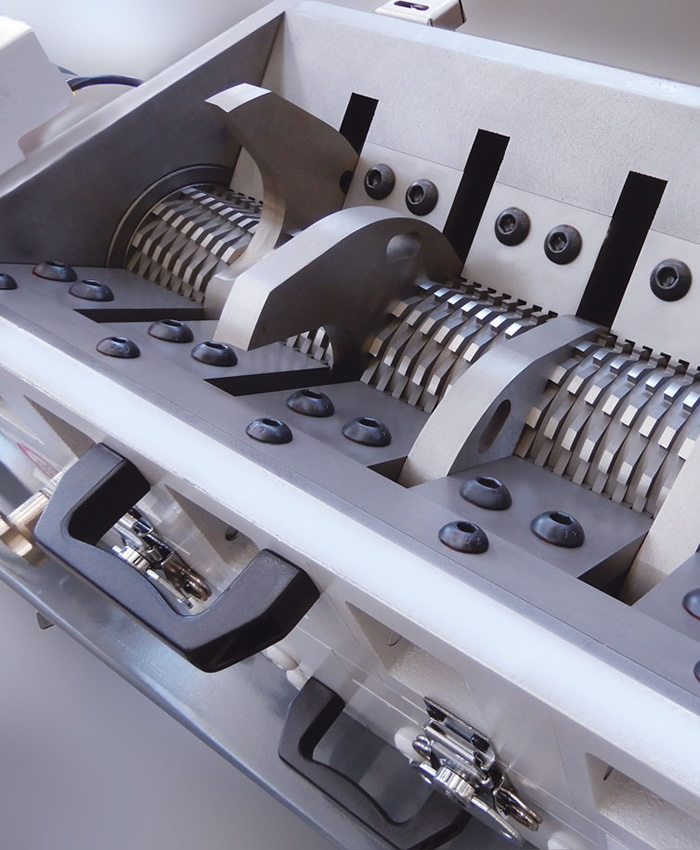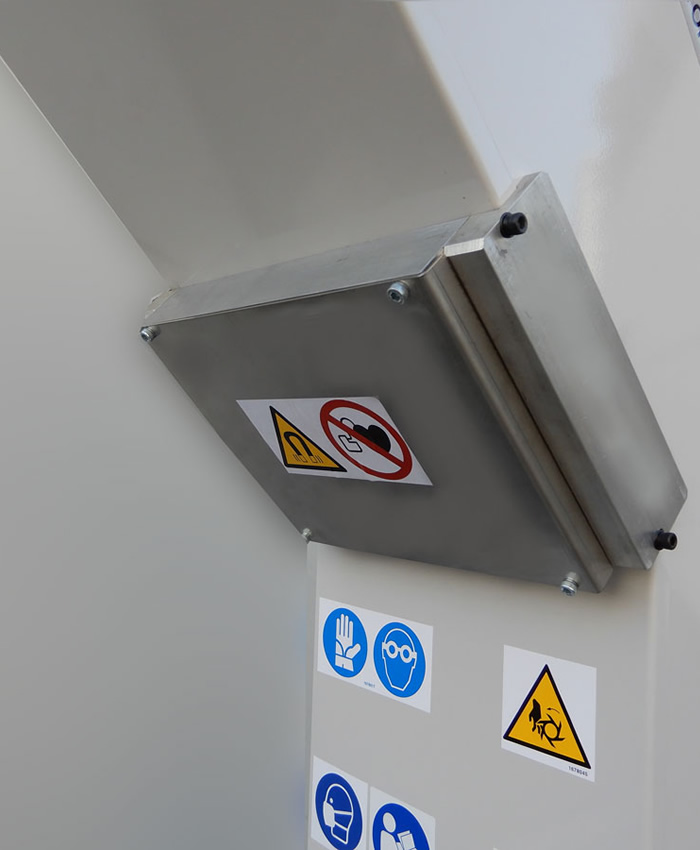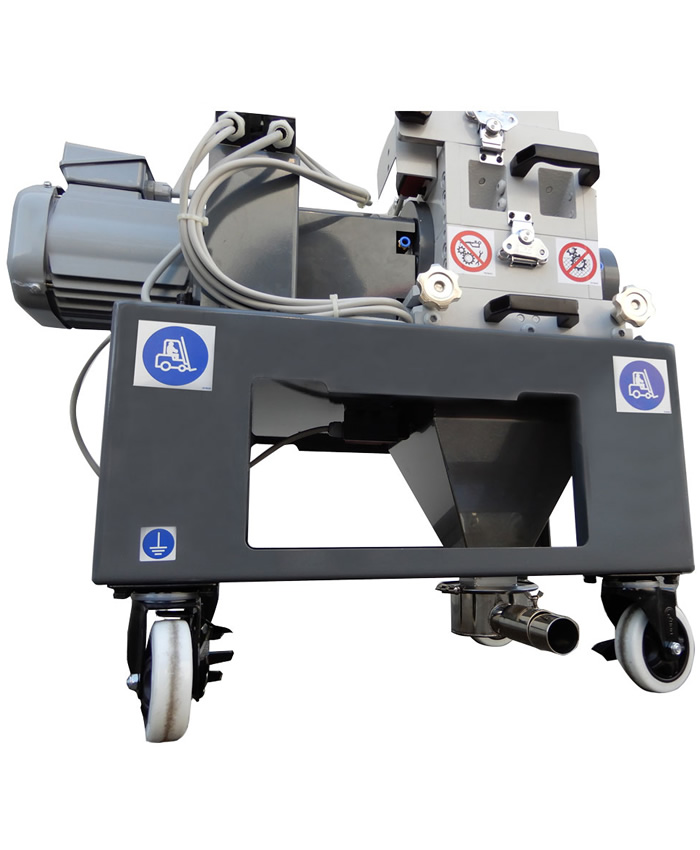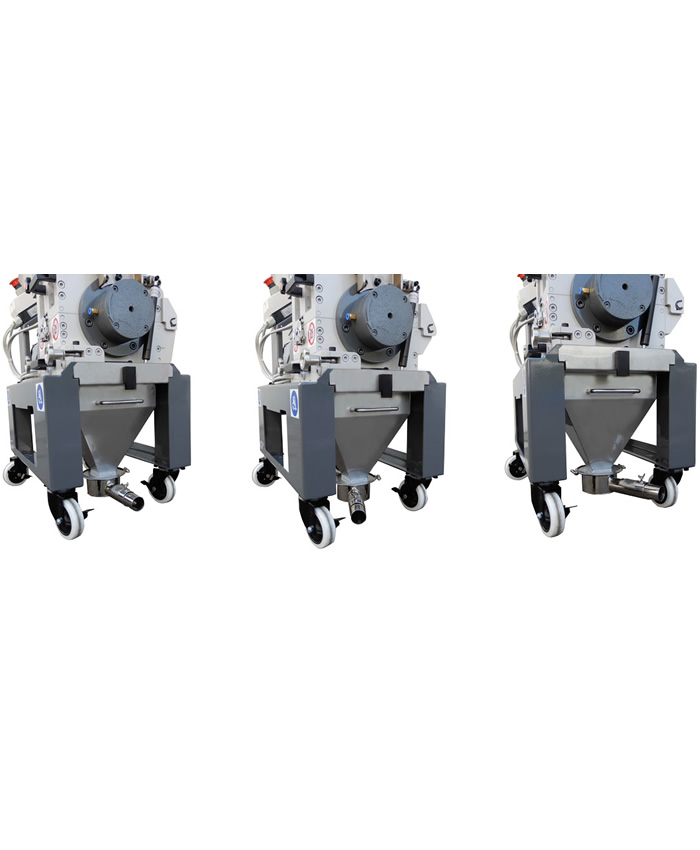 ---
MODELS
SL-1C
SL-2C
SL-3C
SL-4C






TECHNICAL DATA
Designed for technical moulding applications (sprues and runners).
Slow rotor speed (25 RPM).
Four standard models.
High intensity magnetic trap, integral to the feed hopper, to ensure no metal parts reach the cutting chamber.
Quick opening and easy cleaning.
Anti-stress shaft rotation transmission.
Double-bearing shaft configuration.
---
 

mm
MAIN
CUTTER
SECTOR
ELEMENT

mm

RPM

KW

Kg/H
SL-1C
268x400
1
2
268
25
0,75
5
SL-2C
369x400
2
3
268
25
1,5
10
SL-3C
456x400
3
4
268
25
1,5
15
SL-4C
547x400
4
5
268
25
1,5
20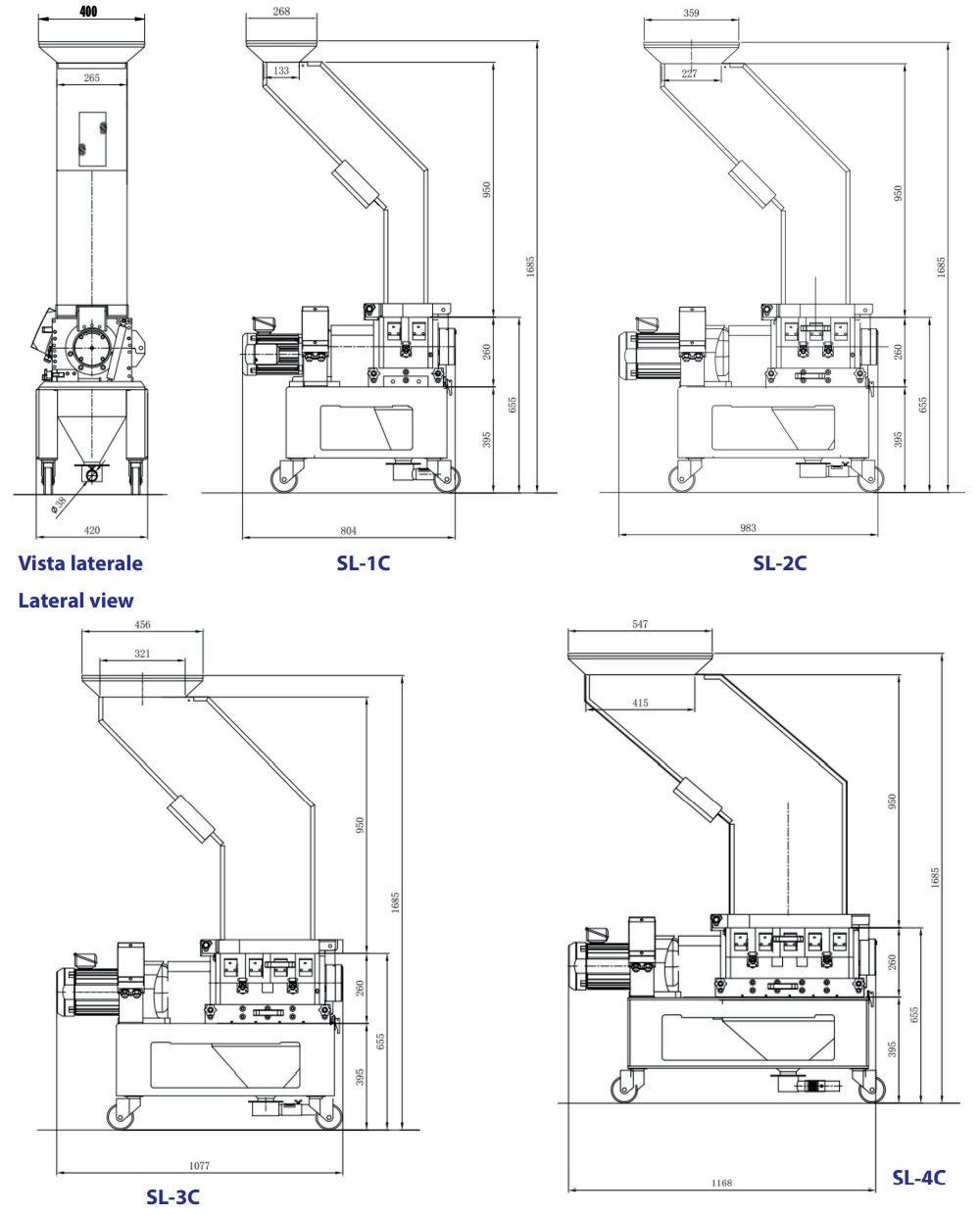 APPLICATION SECTORS OF USE