CMG at the Pack Passion Week 2021
Innovative system solutions for adaptive PET & rPET preform recycling
CMG launches a new series of system solutions for PET & rPET preform recycling.
The very innovative and unique attributes of such new series are several and all contribute to obtaining the highest degree of productivity, regrind quality (homogeneous particle dimensions and absence of dust), efficiency of operation and the lowest TCO.
The standard configurations of the new series cover capacities of 150, 250, 350, 500, 700 and 1000 kg/h. Smaller, intermediate, or larger capacities are also available.
PET & rPET preform regrind systems
The new CMG series of grinding systems designed for PET & rPET preforms features integral infeed conveyor with rigid belt, stainless steel holding hopper and sides, metal detector, and enclosed feed chute to granulator. The infeed conveyor is integral part of the system, not anymore an appendix or an auxiliary device, and is controlled by the granulator so to synchronize all operations in full.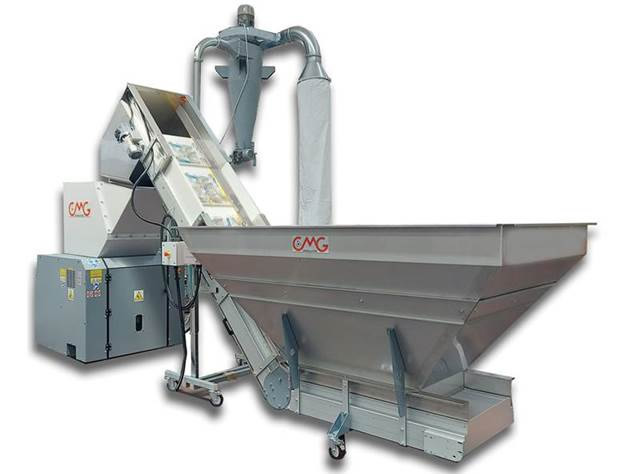 Careful PET & rPET regrind handling
The PET & rPET preform regrind is evacuated from the granulator collection bin, positioned underneath the cuttings chamber, by a full-vacuum regrind conveying system, another very unique and valuable characteristic of the new CMG PET & rPET Preform series. Vacuum conveying through large diameter steel piping ensures no mechanical stress of the regrind with consequent absence of generation of dust. Conventional thru-fan solutions are very detrimental to the quality of the PET & rPET preform regrind. An additional benefit to the implementation of full-vacuum evacuation and conveying systems, a design of CMG, is the total elimination of pollution of powdery air to the surrounding environment.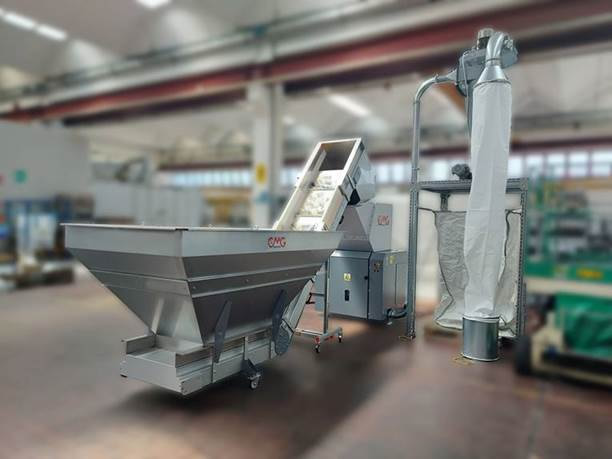 Watch the video
https://www.cmg-granulators.com/en/applications-pet-preform-systems/
Wordwide reach
With Headquarters, Factories and Technical Center in Italy and the world's largest distribution network in the PET & rPET Preform & Bottle production industry, CMG is active worldwide with service and sales centers and localized technical skills. Contact CMG at the following link https://www.cmg-granulators.com/en/contacts-3/