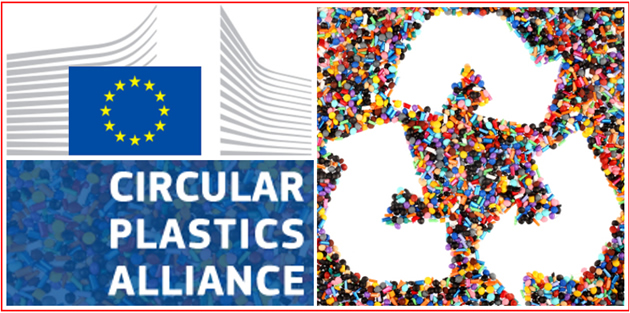 Circular Plastics Alliance
https://ec.europa.eu/growth/industry/policy/circular-plastics-alliance_en
The Circular Plastics Alliance aims to boost the EU market for recycled plastics to 10 million tonnes by 2025. The alliance covers the full plastics value chains and includes over 175 organisations representing industry, academia and public authorities.
The Circular Plastics Alliance is an initiative under the European Strategy for Plastics (2018). Plastics and plastic waste are valuable resources for the circular economy.
Increasing collection of plastic waste for recycling contributes to reducing plastic pollution. The vision of the Circular Plastics Alliance is to deliver on the circular economy for plastics and substantially increase the use of recycled plastics into new products.