CMG Granulators will be at Plastics Recycling World Expo 2022 North America in Cleveland, Ohio on November 9-10, 2022 with distributor Una-Dyn (stand 553).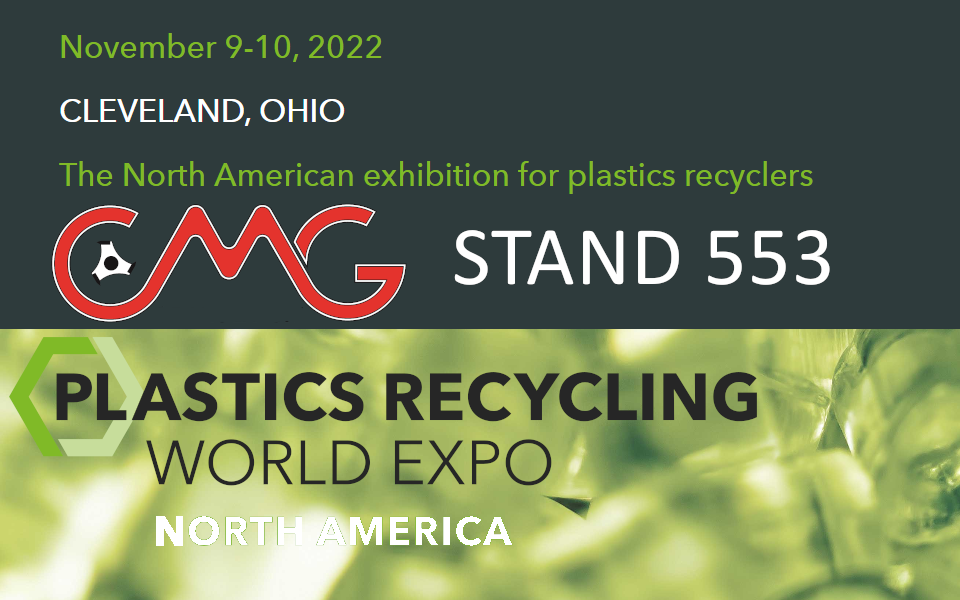 Operating efficiency at the highest level: Adaptive Motor Power
All CMG units for Recycling applications, with capacities from 800 kg/h to over 5,000 kg/h, feature the Adaptive Motor Power (AMP) function, unique in the size reductionindustry. The granulatorisable to autonomouslyestablishwhich power level to adopt to carry out its work, according to quantity of material to be ground, shape, weight, thickness, type of plastic, and temperature of the piece. The AMP allows to optimize the quality of the regrindmaterial to the maximum (dimensional and physicalhomogeneity of the regrindparticle and absence of dust) and minimize the use of electricity. From 20 to 25 Wh/kg is the small amount of energy that a CMG granulatoruses, compared to over 40 Wh/kg that a conventionalunitconsumes. The ROI for the AMP islessthan 12 months.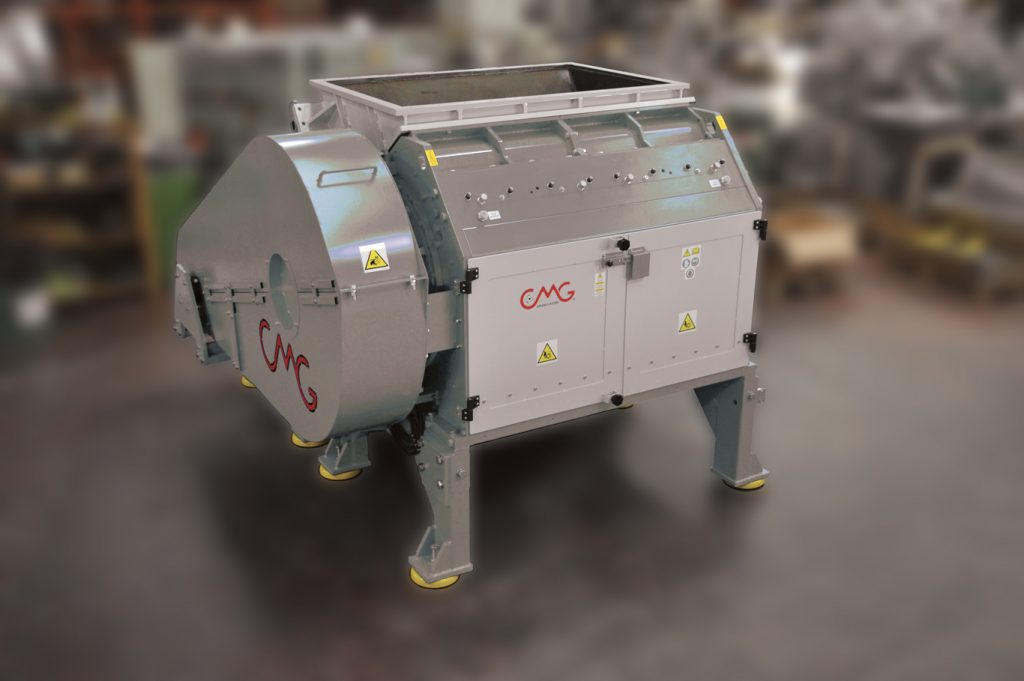 Supergranulators for post-consumer recycling
With the new Evoluzione series, CMG presents the EV916 and EV616 models, solutionssuitable for the mostcriticaloperatingconditions, for wet or dry granulation, whichrequire high performance characteristicssuchasgranulationcapacity from 2,000 to over 5,000 kg/h, versatility, efficiency and sustainability. The Evoluzione seriesguaranteesoperationalconsistency and wearresistance of a higher degree, with itsconstructionsolutionsthat involve the use of harmonicsteel, Hardox and assembled modular structures. In addition to the precision to the hundredth of a millimeter on the construction of the new cutting chamber, whichallows a muchlonger duration of the bladeswhencompared to conventional models, all the Evoluzione are equipped with advanced controls, in the Industry 4.0 style, to make the machine functions 100% monitorable and manageable. Operating temperature, bladewear, productivity, operationalefficiency, energy use, allfunctionalparametersmanaged on the machine or remotely, with connectivitybased on the OPC-UA protocol, are just some distinctive features.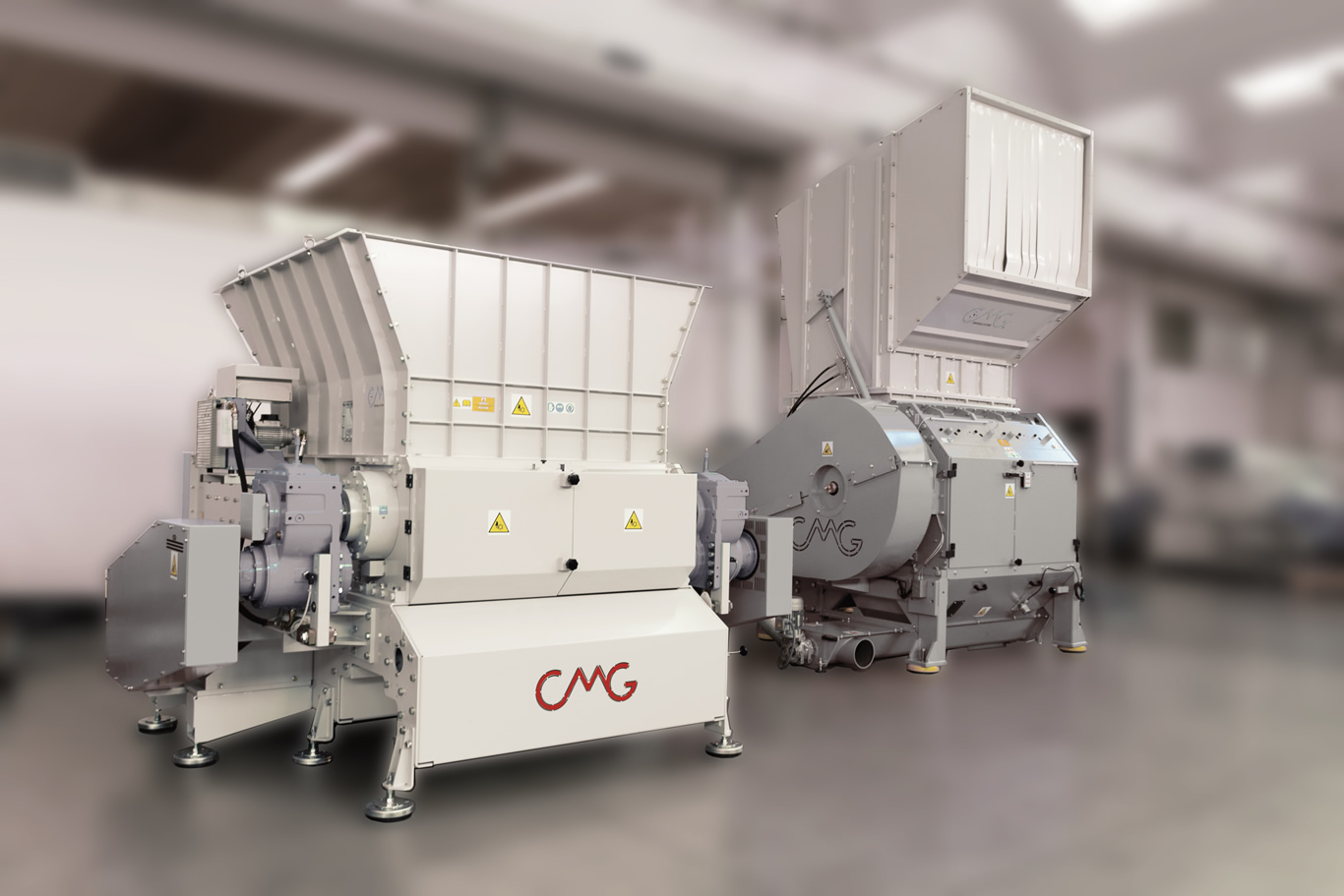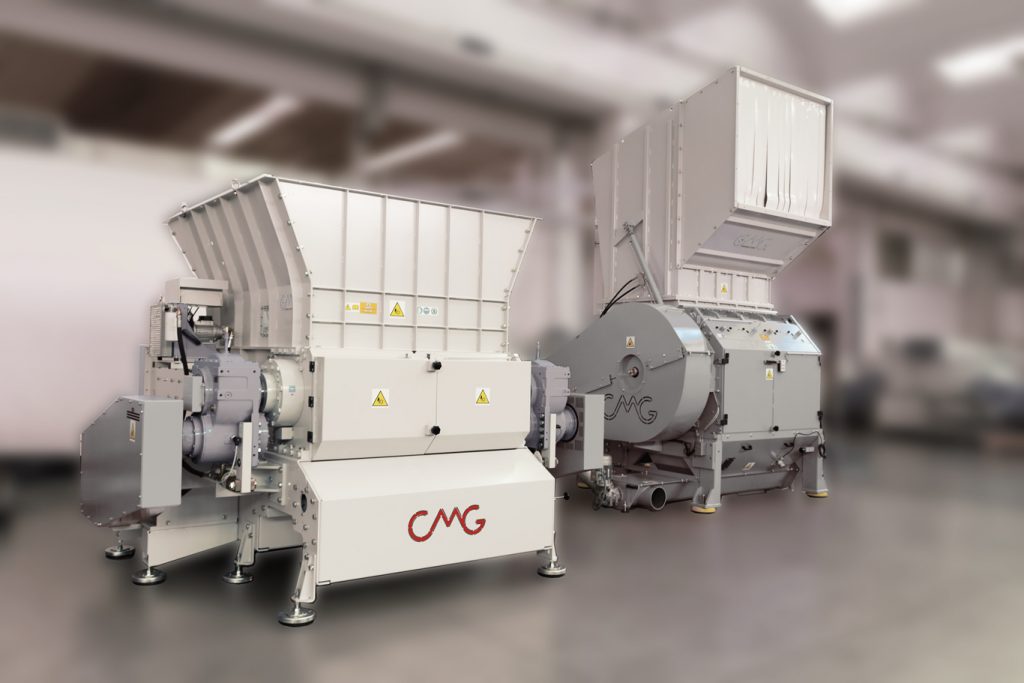 Customer Service
With Headquarters, Production Site and Technical Center in Italy, and the largest distribution network in the plastics industry, CMG is active all over the world with localized technical service, spare parts and sales centers. Find the nearest CMG service center at the following link: https://www.cmg-granulators.com/en/contacts-3/