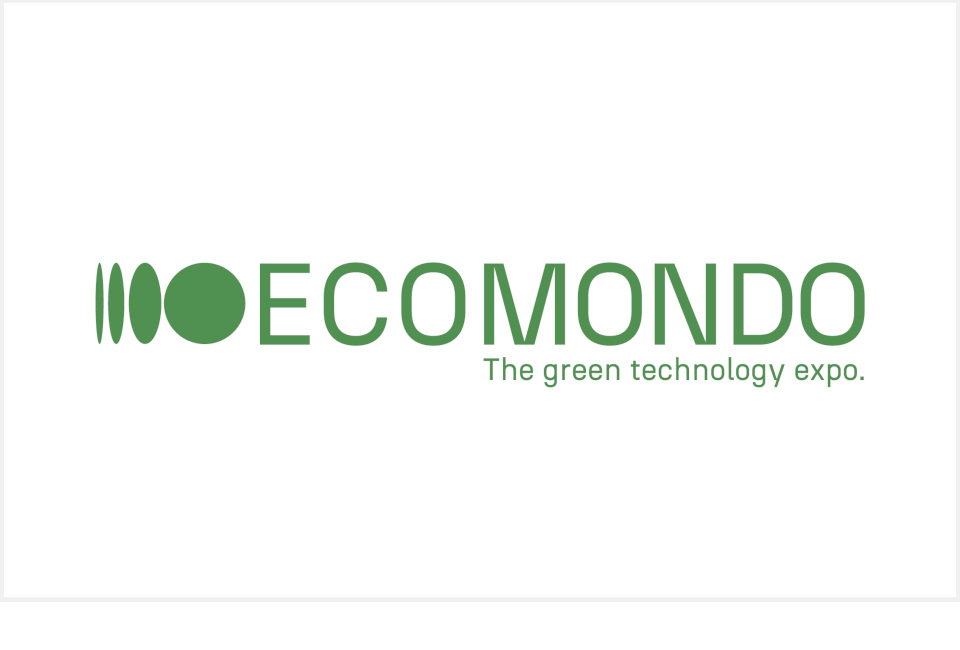 CMG Granulators will display at Ecomondo 2023 show from 7 to 10 November in Rimini.

Ecomondo is the reference international event in Europe and the Mediterranean basin for technologies, services and industrial solutions in the green and circular economy sectors.

Come visit us at booth 081B (hall A1) to see the super granulator EV916 and to discover its brand new cutting chamber design.
Innovation & Performance: New cutting chamber design
CMG is introducing a brand new cutting chamber design for its Evoluzione series granulators. The new rotor configuration allows the rotor blades to cut the plastic feedstock perpendicularly against the bed blades, obtaining the highest degree of cutting penetration and precision.

The rotor blades are mounted on the edge of the rotor holding modules and not on a holding block. Not only this feature is beneficial, as the inclination of the rotor blades is very high, but it also allows easy and quick servicing/replacement of the blades, with comfortable access from the front of the machine.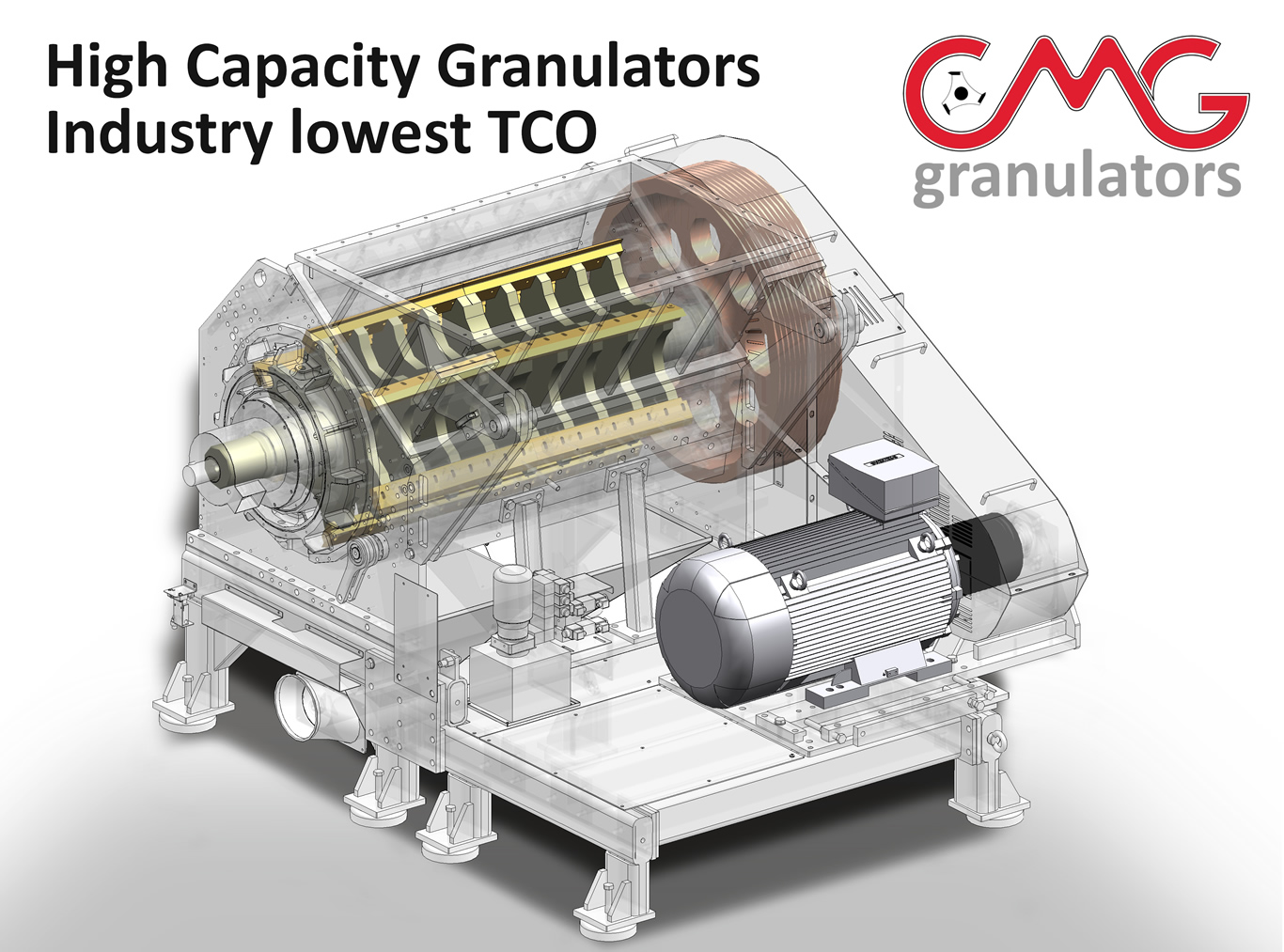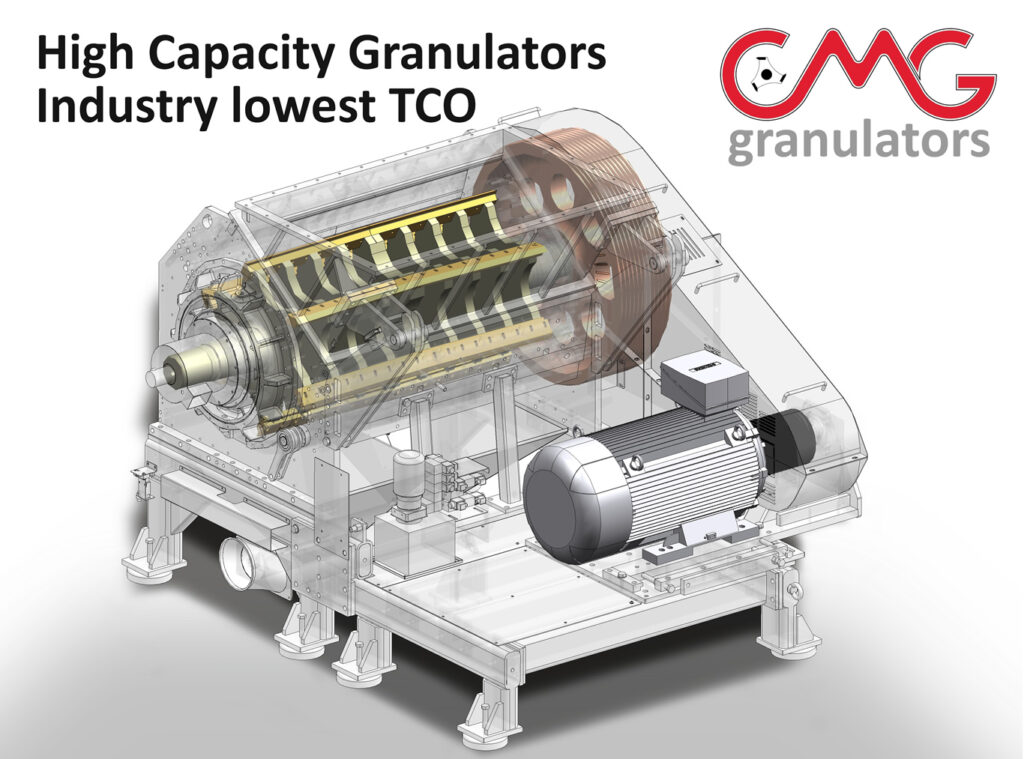 Supergranulators for post-consumer recycling
With the new Evoluzione series, CMG presents the EV916 and EV616 models, solutions suitable for the most critical operating conditions, for wet or dry granulation, which require high performance characteristics such as granulation capacity from 2,000 to over 5,000 kg/h, versatility, efficiency and sustainability.

The Evoluzione series guarantees operational consistency and wear resistance of a higher degree, with its construction solutions that involve the use of harmonic steel, Hardox and assembled modular structures.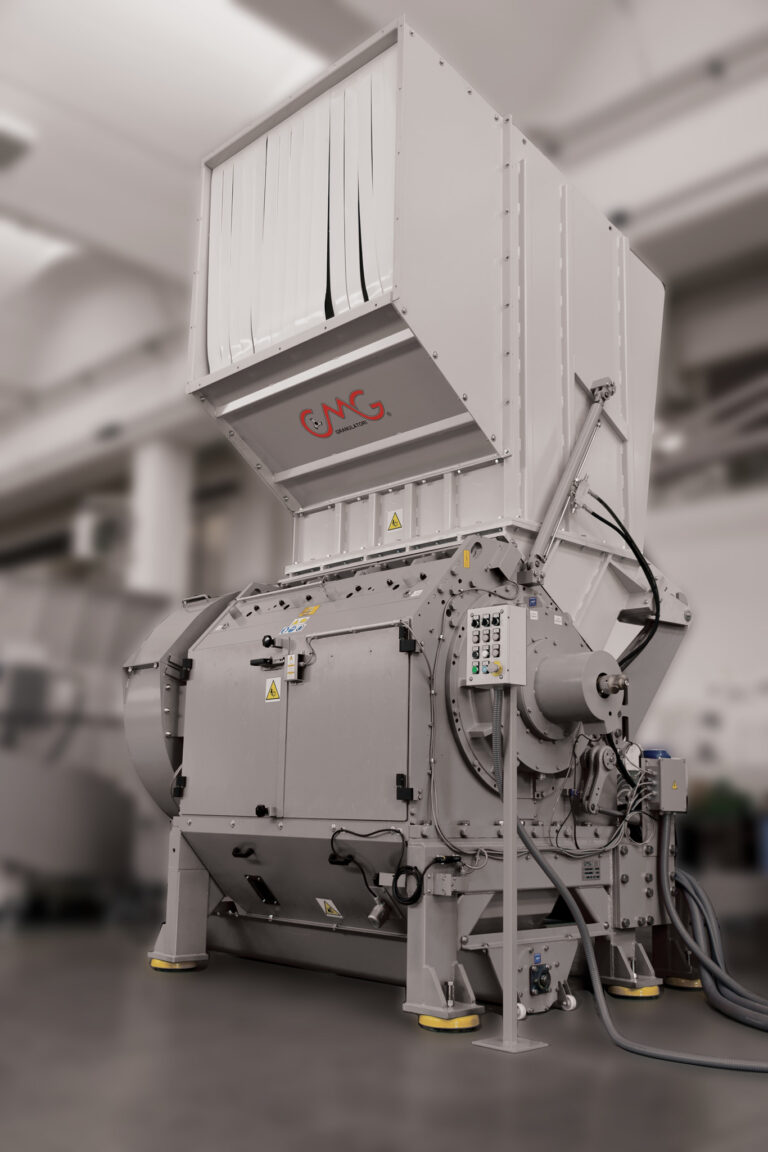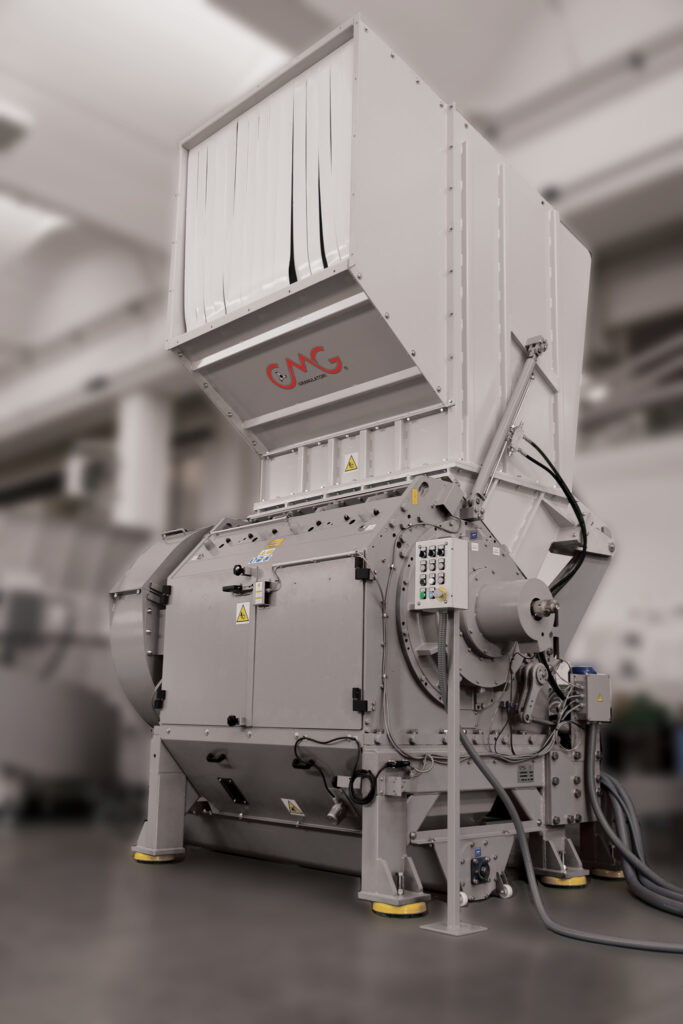 Customer Service
With Headquarters, Production Site and Technical Center in Italy, and the largest distribution network in the plastics industry, CMG is active all over the world with localized technical service, spare parts and sales centers. Find the nearest CMG service center at the following link: https://www.cmg-granulators.com/en/contacts