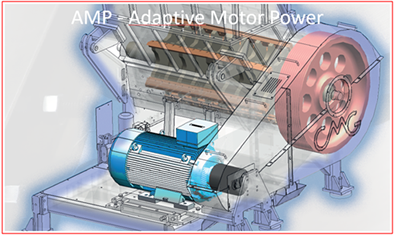 AMP (Adaptive Motor Power): technological advancements and innovations by CMG
All CMG equipment dedicated to the application sectors of recycling (post-industrial and post-consumer), blow-moulding, thermoforming, extrusion and injection-moulding, is equipped with the new Adaptive Motor Power function, unique in the size reduction sector. The granulator constantly monitors the torque applied to the rotor shaft and is able to independently determine which level of power to adopt to carry out its work, based on quantity of material to be ground, size, shape, weight, thickness , type of polymer and even temperature of the piece.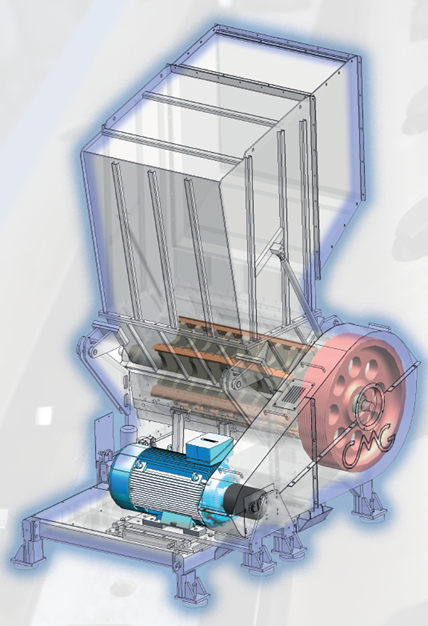 AMP operation principle
The variability of the operating conditions of a granulator used in such applications is very high and normally the granulator is sized according to the most demanding condition. The consequence is that of using an oversized machine, which produces very high operating costs and exaggerated maintenance costs. The AMP instead automatically adjusts the operating conditions of the granulator with its self-adaptive function.
The AMP allows to optimize the quality of the regrind to the maximum achievable level (dimensional homogeneity of the particles and absence of dust) and to reduce the use of energy to a minimum. 20 to 25 Wh / kg is the small amount of energy used by a CMG granulator, compared to 40 Wh / kg and beyond that a conventional unit consumes. The ROI for the AMP is produced in a very short time.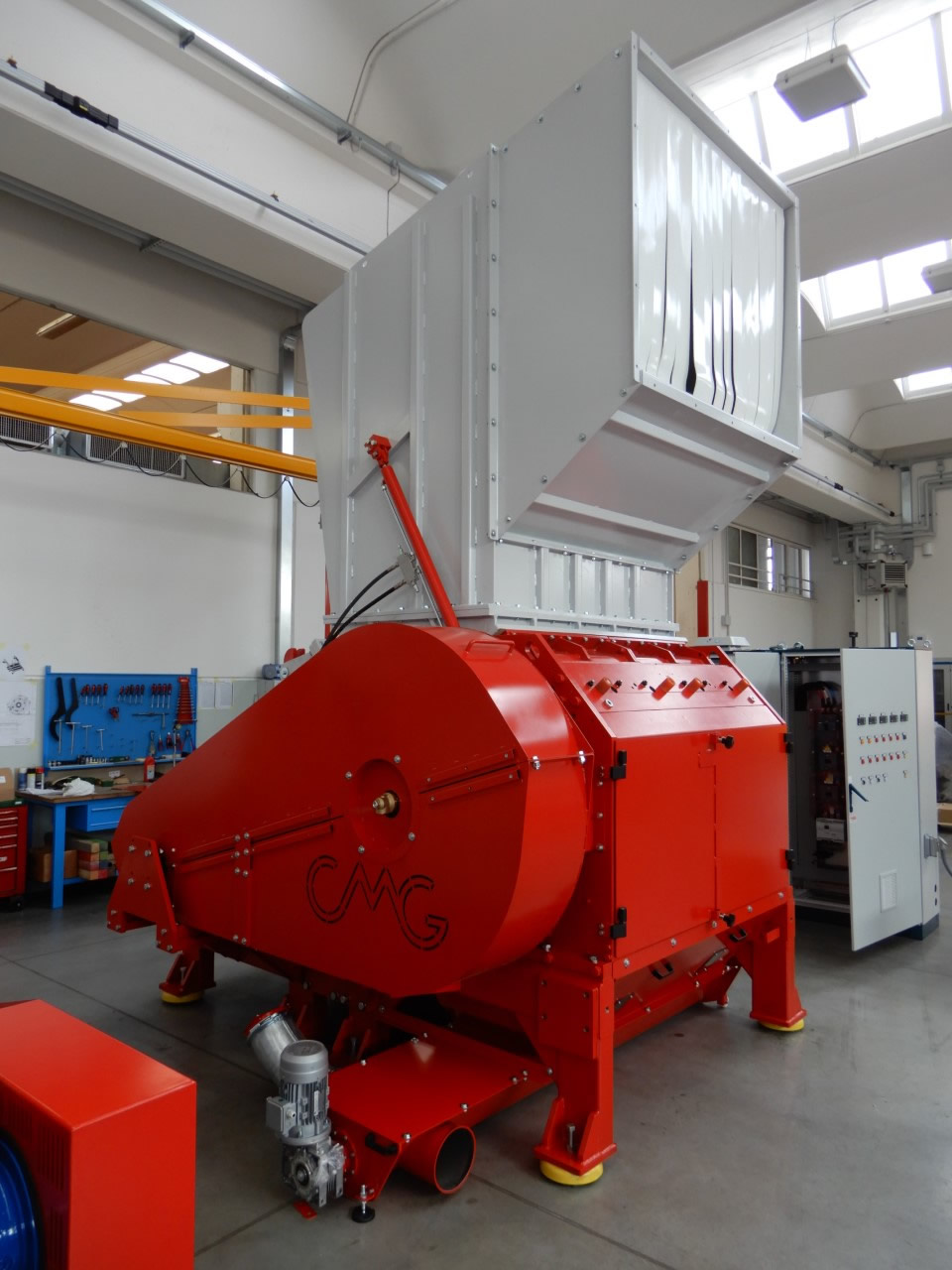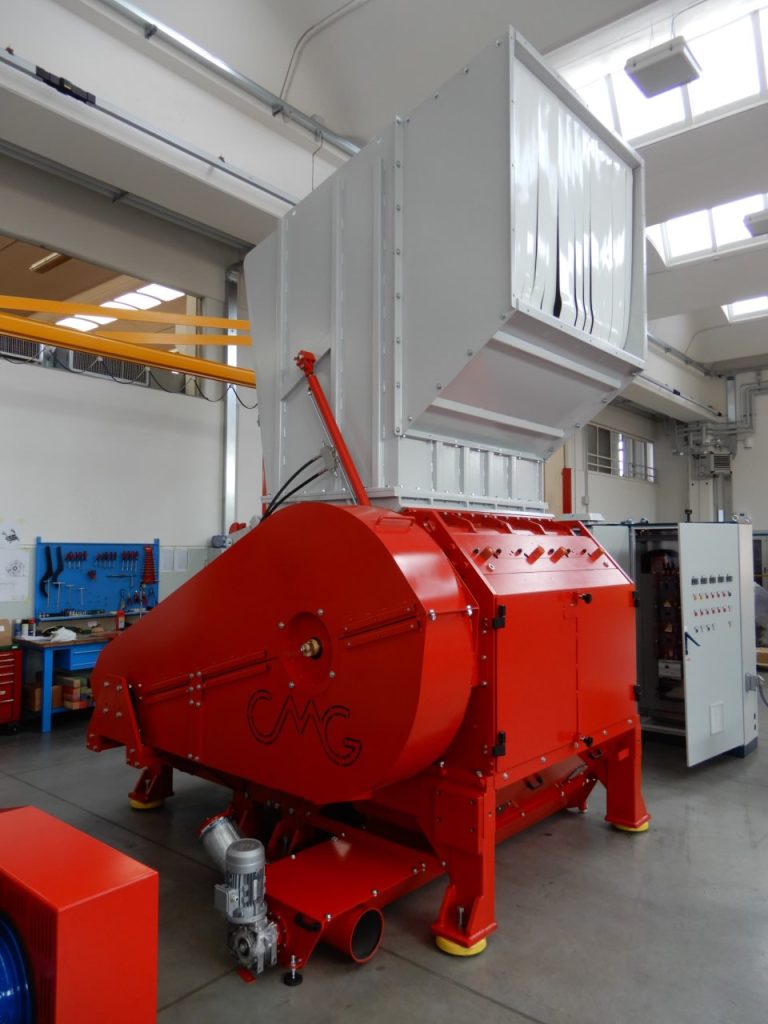 Circular Economy centric Innovations by CMG
The key objectives and innovation aspects of this new development are: energy efficiency, dimensional homogeneity of the regrind particle, absence of dust, longer blade life, overall wear reduced to a minimum. The AMP guarantees an optimized TCO that is far lower than the conventional granulation solutions available today.
Equally innovative are the advanced controls used to obtain such a high level of process management, all rigorously equipped with the OPC-UA communication protocol. The entire CMG product range is certified for compliancy with Industry 4.0, all in full accordance with the Circular Economy guidelines. The AMP technology is a development fully owned by CMG.
With the AMP technology, regarded as one of the most innovative technological solutions in the recycling sector worldwide, CMG is among the finalists of the prestigious Plastics Recycling Awards, which will be conferred during the ceremony organized in Amsterdam on March 26 in conjunction with the PRSE 2020 conference.